"From Engagement to Action in the protection and participation of older persons: Good practices and challenges in the implementation of the recommendations accepted by States in revision mechanisms/ Conventions"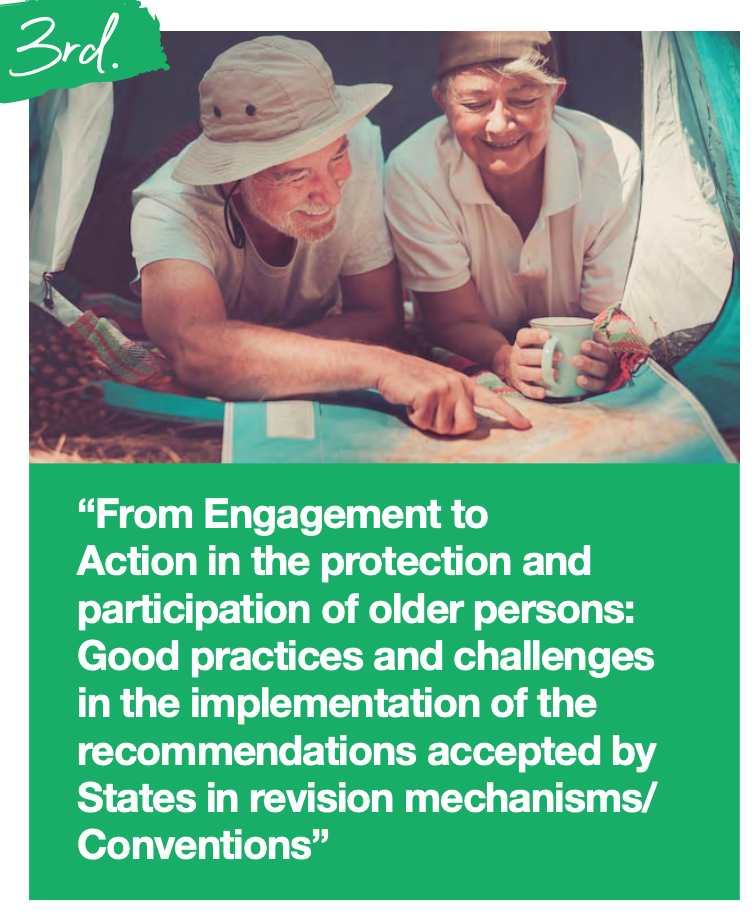 Brief description: This event will be the opportunity to understand some revision mechanism and its potential through the engagement and action of States.
General Objective: To learn from some good practices and challenges on the implementation of the recommendations related to older persons presented during some mechanisms, including the Madrid International Plan of Action on Ageing and its Review and Appraisals exercises; the Universal Periodic Review (UPR), as unique State-driven process to improve the human rights situations in the field; and, the recommendations and reports of the Independent Expert on the Enjoyment of all Human Rights by Older Persons.
Tuesday, 6th September 2022
Special attention to: Delegates of different public institutions at local and national level, delegates in capitals and those appointed to the UN HRC in Geneva.