"UN in the field: Empowerment and alignment in the work to strengthen protection and participation of older persons"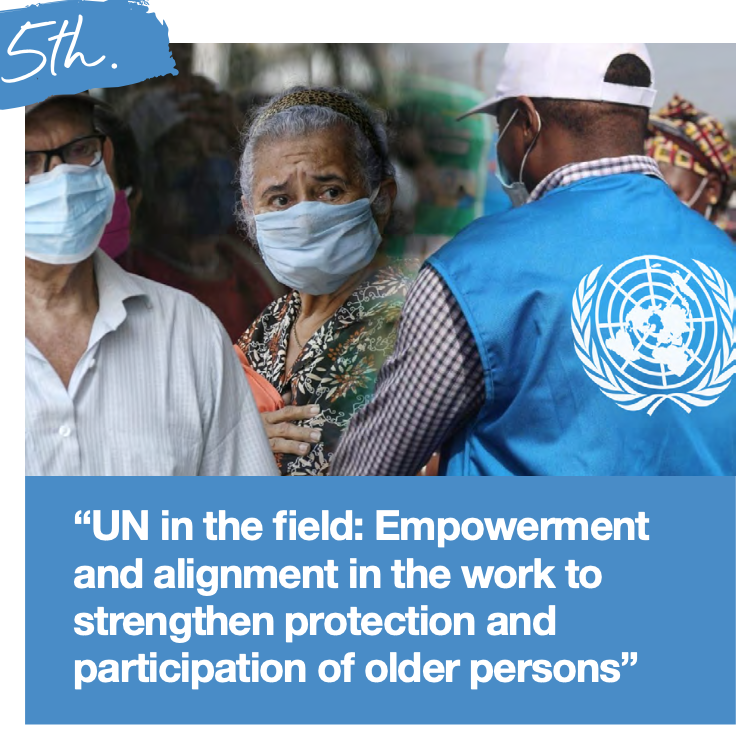 Brief description: This space will be the opportunity to bring together the experience from UN entities in the field on ageing issues from different perspectives, including humanitarian efforts, by considering the UN Decade of Healthy Ageing and initiatives to support the implementation of recommendations related to older persons presented in the framework of different mechanisms.
General Objective: To exchange information on UN ongoing efforts, through partnerships with different stakeholders.
Thursday, 17th November 2022
Special attention to: UN Resident Coordinators, UN Country Teams, and other UN representations in the field.