"Voices from the ground: Advocacy and action for protection and participation of older persons"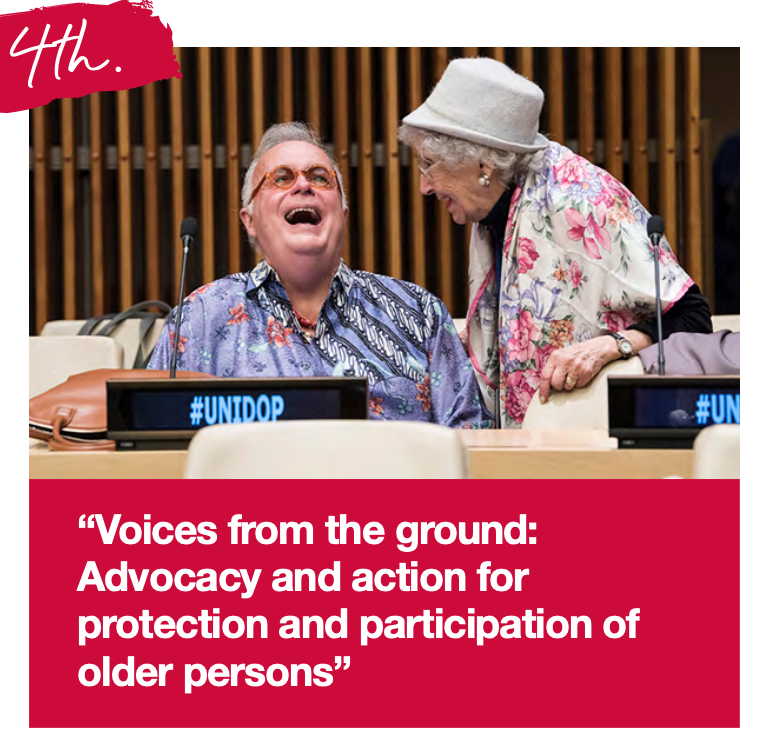 Brief description: This roundtable will bring together experience from civil society, including NGOS's and Academia, due to their work on ageing issues.
General Objective: To share information on advocacy and action efforts as well as assess opportunities for joint contribution with other stakeholders.
Thursday, 13th October 2022
Special attention to: Civil Society, NHRI's, and States.